ITIL® 4 Specialist: Drive Stakeholder Value
ITIL Specialist: ITIL DSV Certification Training Philippines
Overview
Active Learning is the leading provider of ITIL Training and Certification in the Philippines.

ITIL® is a registered trademark of AXELOS Limited. Used under licence of AXELOS Limited. All rights reserved.
Course Benefits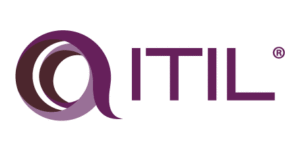 This ITIL® 4 Specialist: Drive Stakeholder Value (DSV) certification training covers all types of engagement and interaction between a service provider and their customers, users, suppliers and partners. It focuses on the conversion of demand into value via IT enabled services.
The ITIL® 4 Specialist: Drive Stakeholder Value (DSV) certification training will cover key topics such as SLA design, multi-supplier management, communication, relationship management, CX and UX design, customer journey mapping, and more.
It will provide you with the tools to increase stakeholder satisfaction which is integral to business success in the current competitive landscape.
This course includes an exam voucher that you can use for ITIL 4 DSV certification.
You Will Learn How To
Design customer journeys
Foster stakeholder relationships
Shape demand and define service offerings
Onboard and offboard customers and users
Act together to ensure continual value co-creation (service consumption / provisioning)
Realize and validate service value
Who Should Attend
This ITIL Specialist: Drive Stakeholder Value (DSV) certification training is aimed at:
Service management practitioners involved in interactions with customers, users and suppliers
Team leads and middle management of service providers
Service and product owners, service designers
Relationship managers, service level and service experience managers
Examples of roles who would benefit mostly from this course include:
Business Relationship Manager
Account Manager
Service Delivery Manager
Service Level Manager
Enterprise Architect
Solution Architect
Business Architect
Business Analyst
Project Manager
Demand Manager
Portfolio Manager
Supplier Relationship Manager
Vendor Manager
Contract Manager
UX Designer
Consultants
Product Owners
Marketing Manager
Knowledge Manager
Customer Service Support; Cyber Security Manages
Prerequisites:
To attend ITIL Specialist: Drive Stakeholder Value (DSV) certification training, you are required to have successfully attained your ITIL 4 Foundation certificate.
About the Exam
This ITIL 4 Specialist certification program lasts two and a half days and the exam takes place at the end of the training.
Multiple choice
40 questions
Passing Score of 70%
90 minutes
Closed Book
ITIL 4 Certification Scheme
ITIL Specialist: DSV certification is 1 of the 4 modules required to achieve the ITIL 4 Managing Professional designation.
ITIL 4 Managing Professional (Coming Soon)
ITIL 4 Strategic Leader (Coming Soon)
ITIL Master (Coming Soon)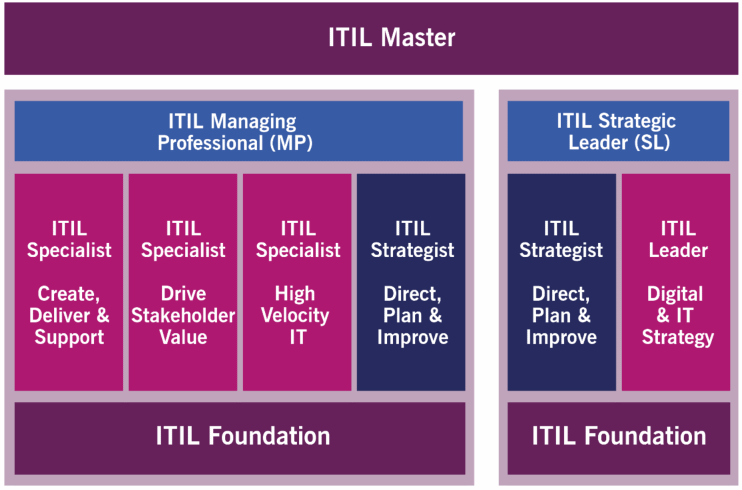 Course Investment
Course Outline
Course Introduction
The Customer Journey
The Customer Journey
The Customer Journey Definition
The Customer Journey Example
Customer Journeys and Value Streams
Mastering the Customer Journey
Stakeholder Aspirations
Touchpoints and Service Interactions
Mapping the Customer Journey
Personas
The Customer Experience
Design the Customer Journey
Design Thinking
Leveraging Behavioral Psychology
Design for Different Cultures
Measure and Improve the Customer Journey
Targeting Markets and Stakeholders
Targeting Markets and Stakeholders
Importance of Service Needs
Service Consumers and Their Needs
External Factors
Internal Factors
SWOT Analysis
Service Objectives and Opportunities
Risk Assessment
Service Providers and Their Offerings
Markets
Characteristic-Based Market Segmentation
Need-Based Market Segmentation
Identify and Analyze Service Consumers
Targeting Markets
Targeted Marketing
Fostering Stakeholder Relationships
Fostering Stakeholder Relationships
Stakeholder Relationships
Communication and Collaboration
Listening Modes
Service Relationship Types
Basic Relationship
Cooperative Relationship
Partnership
Build Service Relationships
Service Relationship Ladder Step One
Service Catalog
Customer Relationship Management
Service Relationship Ladder Step Two
The Three Cs of Trustworthiness
Service Relationship Ladder Step Three
Service Relationship Ladder Step Four
Experience and Preferences
Service Relationship Ladder Step Five
Assessing Mutual Readiness and Maturity
Assessing Readiness for Collaboration
The Service Relationship Management Practice
Managing Suppliers and Partners
Service Integrator Activities
The Supplier Management Practice
The Supplier Management Practice Success Factors
Shape Demand and Define Service Offerings
Shape Demand and Define Service Offerings
Managing Demand and Opportunities
Optimizing Capacity
Shaping or Smoothing Demand
Service Improvement Opportunities
Building the Customer Business Case
Areas of Conflict and Uncertainty
Conflicting Priorities and Needs
Building Service Provider Business Case
Business Analysis
Roles and Responsibilities Examples
Managing Requirements
Separating the Problem from the Solution
Minimum Viable Product
User Stories and Story Mapping
Articulate Requirements
The MoSCow Method
Weighted Shortest Job First
Service Offerings and User Experience
Lean Thinking
Aspects of Agile
Aspects of Agile Continuous Delivery
Service Blueprint
Designing for Onboarding
Selling and Obtaining Service Offerings
Pricing Options
Internal and External Sales
Business Analysis Practice
Align Expectations and Agree Services
Align Expectations and Agree Services
Aligning Expectations
Value Co-Creation
Service Interaction Method
Example of Service Interaction Method
Inherent and Assigned Characteristics of Services
Service Consumer Needs and Agreements
Negotiate and Agree to Services
Warranty
Experience
Negotiate and Agree on Terms and Conditions
The Service Level Management Practice
Shared View of Target Service Levels with Customers
Service Quality Aspects
The Organization with the Defined Service Levels
Service Reviews and Improvement Opportunities
Onboard and Offboard Customers and Users
Onboard and Offboard Customers and Users
Onboarding Service Customers
Planning Onboarding
Relating with Users and Fostering Relationships
Fostering Relationships with Corporate Users
Fostering Relationships with Individual Consumers Part One
Fostering Relationships with Individual Consumers Part Two
User Engagement and Delivery Channels
Choice and Design Affecting Trends
Omnichannel Communication Challenges Part One
Omnichannel Communication Challenges Part Two
Enable Users for Service
Service Catalog and Service Desk
Elevate User Capabilities
Elevate Service Provider Capabilities
Onboarding Goals
Onboarding Scope
Onboarding Initiatives Start and End
Onboarding Customers and Users Onboarding Actions
User Onboarding
Onboarding Control
Reviewing Onboarding Control
Offboarding Customers and Users
Customer Offboarding
User Offboarding
Service Transition Onboarding and Offboarding
Service Catalog Management Practice
Service Desk Practice
User Satisfaction
Service Desk Practice Success Factors
Communication Channels Challenges and Solutions
Effective Integration of Communication Channels
Continual Value Co-Creation
Continual Value Co-Creation
Value Co-Creation
Service Mindset for Service Provision and Consumption - Part One
Service Mindset for Service Provision and Consumption - Part Two
Services with Invisible Users
Ongoing Service Interactions
Service Interactions Based on Architecture
Service Requests
Service Desk Interactions
Moments of Truth
Intelligent Disobedience
Customer and User Feedback
Nurturing User Communities
Super users
Service Request Management Practice
Service Request Management Practice - Success Factors
Service Value Realization
Service Value Realization
Value Realization
Realizing Service Value in Different Settings Part One
Realizing Service Value in Different Settings Part Two
Tracking Value Realization
Tracking Performance Output and Outcome
Value Driver Framework Model
Service Profit Chain
Tracking Experience and Satisfaction
Ways to Monitor Customer Experience
Tracking Service Usage
Assessing and Reporting Value Realization
Two Levels of Assessing and Reporting Value Realization
Evaluating Value Realization and Improving Customer Journeys
Sources of Continual Improvement
Tracking Assessing and Evaluating Outcomes
Charging
Billing
Portfolio Management Practice
Portfolio Management Practice - Success Factors
Reviews
"I actually liked that my previous feedback about class participation and involvement has been acted upon. We now have discussions as part of the lessons. The instructor is also very knowledgeable about the course. And helps us understand the rationale and provides examples of ITIL DSV terms. I like the activities and discussions that we've done. "
Development Manager, HumanEdge Software Philippines Inc. / Tribal Group
"Excellent time management and level of knowledge."
Development Manager, Tribal Group