ActiveLearning was founded in 2006 where thousands of students take courses from Application Development to Project Management to Network Security, and much more. Our courses are taught by IT industry practitioners based locally and overseas. Learning is enhanced through a blend of in-depth lectures, workshops, and hands-on exercises.
Expert Instructors
Learn from expert instructors who practice what they teach. Our instructors are involved in constant research and development, who constantly apply the lessons they teach, and who know the same technical issues you face every day.
Superior Courseware
Our courseware go through rigorous evaluation before they are released for instruction. By constantly monitoring industry developments, we make sure that you get course materials that are up to date.
Interactivity
More than just classroom lectures, practical, hands-on exercises are carefully developed for you to immediately put in to practice what you learn. By being immersed in a classroom setting, you get to participate, inquire, and be involved – all essential in expediting the learning process. Aspects you won't find in Computer-Based-Training and self-study.
Personal
Each class can only have a maximum of 10 participants. That means less waiting around to receive help during lab, more time spent discussing relevant problem domains, and more direct contact with the instructor. It's almost like having a personal tutor for each course.
Standardized Competency
By enrolling your employees in the same Active Learning training course, you are assured that your employees possess the competency you expect from them.
Return On Investment
Although some businesses and IT professionals favor self-study and informal training over hands-on training simply because of budget concerns, more companies are realizing the steep price they pay when they waste time going through trial and error, purchasing reference materials, and lost employee productivity.
TRAINING ROOMS
ActiveLearning offers flexible corporate conference rooms, meeting rooms and training venues that are state-of-the-art and built to meet all of your training, corporate meeting and conference needs.
The important topics needed by an introductory Java programmer are completely covered. I tend to believe that Gavin designed and develop Java with his very clear explanation of the subjects.
IT Supervisor - Federal Phoenix
It is very interactive and teaches the concepts clearly. Moreover, it is applicable in real-world situations.
PNOC Exploration Corporation
The instructor was very professional and confident, very knowledgable. He answers questions promptly.
Mapfre Insular Insurance
Exercises were good. They really make you think hard and learn the material. There are some programming classes that give out exercises wherein you can unintentionally just blindly copy what… Read the full article »
Zendesk Inc.
The course really helps a lot on my part because it gives me new inputs and knowledge, especially the updates and the latest lessons that are available in the industry.
Philippine Health Insurance Corporation
Gavin has a unique way on making the learning process easy even though the topic is very complicated. The activities helped me a lot to understand the course.
Angeles University Foundation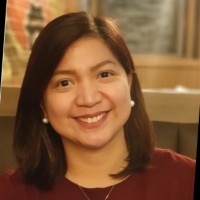 Explains the topic clearly, accommodates clarifications and answers questions that help the team better understand the topic, engaging and elicits team's participation.
Project Manager, PNB
The instructor gives hands on exercises and introduces lots of hacking tools.
Lead, Security Compliance, GCash
I find this course very meaningful and helpful to me. Looking forward to my next training developments with you. Thank you!
Business System Analyst, First Metro Securities Brokerage Corporation
Highly Knowledgeable regarding the course/topic. Exceeds my expectations and more…
Solutions Architect, Personal Collection Direct Selling Inc.
Overall my training experience was very good! Gained a lot of insight from the ITIL 4 course.
Information Technology Quality Assurance Associate Manager, Accenture
The course is very informative and relevant. It corrected many wrong concepts I had about Java. [I liked] how the concepts were clearly discussed. The hands-on exercises were relevant to the topics discussed.
Excellent attention to trainees' questions and explains parts of the course well.
Computer Programmer I, Provincial Government of Agusan del Norte
Instructor showed mastery in the subject and approachable.
CMT III, Office of the Solicitor General
The instructor did very well. He is proficient in the ITIL course content. I liked all the topics and I'm most interested in Guiding Principles part.
IT Administrative Coordinator, Eight Under Par (Pawnshop Operator), Inc.
The instructor is very accommodating with participants questions, have patience in all aspect and very concise in providing explanations. My overall experience is worth it and i hope to pass… Read the full article »
Customer Support Operations Engineer, Five9 Philippines
The Instructor is knowledgeable and has first-hand experience with the problems we're trying to have solutions for in the development.
Computer Programmer II, Provincial Government of Agusan Del Norte
The instructor helped us in learning more about the features of PowerPoint including icons, record slide shows, and many more. This can help us in future presentations and for the… Read the full article »
Economic Development Specialist I, National Economic and Development Authority
[The instructor] was approachable. He made sure that we understood the topics.
Systems Analyst - Int'l Rice Research Institute
Overall the course gave me a lot of knowledge now.
coreDev Solutions Inc.
Our instructor has deep knowledge about the course, he gave us more examples. Informative, much to learn.
Technical Services Division Head, Eight Under Par (Pawnshop Operator), Inc.
I'm very satisfied with what I've learned. Took this course as a refresher but I also learned a lot. I also understood more on aspects I already know. Very good teacher who really knows what he teaches. Explains every topic well.
Telus International Philippines
The course contains everything you need to learn about web development using PHP.
BDO Unibank,Inc.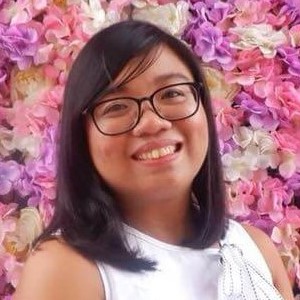 The course content and the flow of the lecture topics were easy to follow and track throughout the lecture.
United Laboratories Inc. (Unilab)
Able to accommodate our questions and also provide leads.
IT Consultant, Arehi Enterprise LTD
The instructor is well versed in her area of expertise. She is calm in managing the problems encountered by students. She is a great help to the learning process.
Infrastructure Team Lead, BDO Unibank
My first engagement with ActiveLearning was on a certification training for ITIL v4 and such. The company brought along good expertise that involve professional instructors that could help on achieving… Read the full article »
IT Infrastructure Manager, Pascual Laboratories Inc.
The instructor talks the talk and walks the walk as he knows the subject very well. He speaks clearly, with conviction and is able to answer our queries with sure… Read the full article »
Finance Analyst, Aboitiz Power Corporation
Very accommodating especially in exercises and answering questions.
Business Systems Support Head, Philippine Daily Inquirer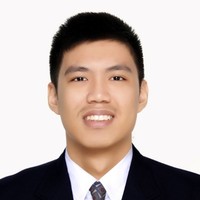 Definitely a recommendation for future trainings. Expectations have been met.
Linux System Administrator, BDO Unibank Inc.
VIEW ALL TESTIMONIALS