ActiveLearning was founded in 2006 where thousands of students take courses from Application Development to Project Management to Network Security, and much more. Our courses are taught by IT industry practitioners based locally and overseas. Learning is enhanced through a blend of in-depth lectures, workshops, and hands-on exercises.
Expert Instructors
Learn from expert instructors who practice what they teach. Our instructors are involved in constant research and development, who constantly apply the lessons they teach, and who know the same technical issues you face every day.
Superior Courseware
Our courseware go through rigorous evaluation before they are released for instruction. By constantly monitoring industry developments, we make sure that you get course materials that are up to date.
Interactivity
More than just classroom lectures, practical, hands-on exercises are carefully developed for you to immediately put in to practice what you learn. By being immersed in a classroom setting, you get to participate, inquire, and be involved – all essential in expediting the learning process. Aspects you won't find in Computer-Based-Training and self-study.
Personal
Each class can only have a maximum of 10 participants. That means less waiting around to receive help during lab, more time spent discussing relevant problem domains, and more direct contact with the instructor. It's almost like having a personal tutor for each course.
Standardized Competency
By enrolling your employees in the same Active Learning training course, you are assured that your employees possess the competency you expect from them.
Return On Investment
Although some businesses and IT professionals favor self-study and informal training over hands-on training simply because of budget concerns, more companies are realizing the steep price they pay when they waste time going through trial and error, purchasing reference materials, and lost employee productivity.
TRAINING ROOMS
ActiveLearning offers flexible corporate conference rooms, meeting rooms and training venues that are state-of-the-art and built to meet all of your training, corporate meeting and conference needs.
Gavin made difficult topics easier and thus more interesting to participants. Lots of hands-on exercises to really learn the lessons. Nice!
eTelecare / Stream Global
All of my expectations were met. The instructor did really great!
Accounting Analyst, Aboitiz Power Corporation
Very accommodating especially in exercises and answering questions.
Business Systems Support Head, Philippine Daily Inquirer
The course contains everything you need to learn about web development using PHP.
BDO Unibank,Inc.
Beginner-friendly. As someone with little PM experience, I learned a lot of things that I can readily apply at work.
Management Trainee, Carousell
The course is well organized and very easy to understand. The instructor has a very good teaching method, he connects very well with his students. He uses terms that are… Read the full article »
Hewlett Packard Asia Pacific HK
Gavin is an awesome PHP instructor! We were able to tackle all the course content and finish the exercises which is the most important part. I came out of this course not just knowing about PHP, but created some applications with it too!
Smart Communications, Inc.
The instructor's expertise and explanation of the topics in the course are superb. These new skill set will really improve how we analyze and design requirements in OO perspective. Course… Read the full article »
Sun Life of Canada (Philippines)
Very informative and would encourage you to continue to the next level.
British Embassy Manila
The instructor is knowledgeable about the course and made the student learned by stating examples through experience. Will recommend the course to others and most of all the instructor.
IT Manager, BDO
Course content is really good. Covered almost everything I need to know. The activities really helped me implement the things I've learned in this course.
Accenture
The instructor was very knowledgeable to the software and/or topic at hand.
Design Engineer, Asian Terminal Inc.
Provides sufficient knowledge and skills to the enrollee. Activities cover extensive application of knowledge gained on each chapter.
Software Engineer - Jump Systems, Inc
40% of class time was allocated for laboratories which is good for this type of course.
Philippine Navy
Impressive content. With this 3-day workshop, we can now build our web apps.
Assistant Systems Development Officer, Technological Institute of the Philippines
I learn a lot during our activity especially the OOP. I will practice it and apply for my new projects. I will recommend it to my office mates.
Maxim Integrated
Content is really useful for my work .
United Laboratories Inc. (Unilab)
I like how the instructor handled the training and you can see well his expertise on MS Project.
Jr. Project Engineer, Philippine Iron Construction and Marine Works, Inc.
Good example of theoretical knowledge to actual industrial application.
Business Analyst, Robinsins Bank
The exercise examples are challenging and give a good insight into the application of mySQL for practical applications.
Goveas Aviation & Aerospace Solutions
Good to have an instructor who always asks his participants if they understand the topic in each module and always points out important details to focus on.
Data Center Officer - Philippine Savings Bank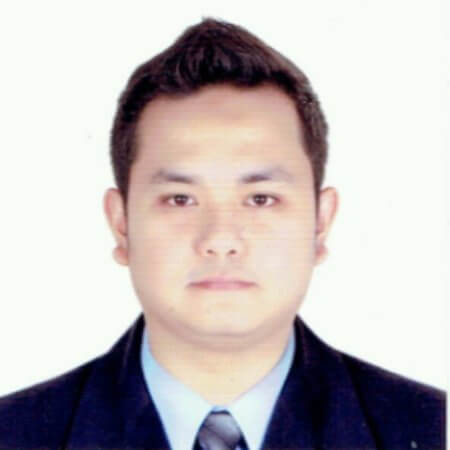 Every course gives clear and understandable examples that greatly accompany the trainee.
Toshiba Information Equipment Philippines
The Instructor is knowledgeable and well versed in UX. He was able to explain things in simple terms. Fun and interesting to do a hands-on approach to building an app.
Brand Manager, Globe Telecom

A good instructor not only teaches but shares pocketful of knowledge/wisdom not found in the Training Manuals. Has a wealth of both world and as a Student of his, I… Read the full article »
Suyen Corporation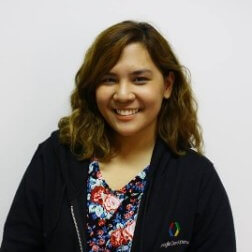 The course really taught me a lot about Android Development. I'm very grateful that it gained my knowledge is a Developer. I can't wait to share my learnings with others… Read the full article »
Syntactics Inc.
I liked the portion on interfacing with database and GUI creation. The meeting room site and equipment are excellent. The air conditioning is superb!
American Express Inc.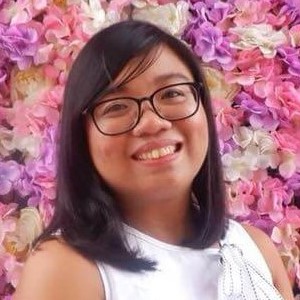 The course content and the flow of the lecture topics were easy to follow and track throughout the lecture.
United Laboratories Inc. (Unilab)
Excellent just like in the PPO course. He was able to conduct himself properly and teach the material.
Associate Manager, Accenture
The workshop makes it easy to understand the concepts by doing it in actuality.
Sr. Software Developer, Emerson Electric Asia Ltd. - ROHQ
Gavin made difficult topics easier and thus more interesting to participants. Lots of hands-on exercises to really learn the lessons. Nice!
IT Consultant
VIEW ALL TESTIMONIALS