Overview
Active Learning is the leading provider of ITIL Training and Certification in the Philippines.

ITIL® is a registered trademark of AXELOS Limited. Used under licence of AXELOS Limited. All rights reserved.
Course Benefits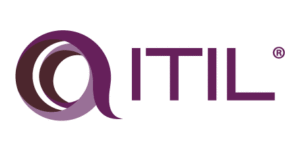 This ITIL® 4 Leader: Digital and IT Strategy (DITS) certification training focuses on the importance and challenges of creating an appropriate digital strategy to enable the success of businesses and how it can (and should) be integrated to the IT strategy and aligned with the wider organization's goals.
It explores the use of ITIL framework to support organizations in their digital transformation journey by providing a structured and flexible approach for addressing service management challenges and utilizing the potential of modern technology to get the most value from digital technology.
It also adds a new perspective to the ITIL suite and elevates the discussion around ITIL concepts to the very strategic
level among companies and business leaders.
You Will Learn
How to demonstrate the use of the ITIL guiding principles in Digital and IT Strategy decisions and activities
How to leverage digital strategy to react to digital disruption
The relationship between the concepts of Digital and IT Strategy, the service value system and the service value chain, and explain how to utilize them to create value
How an organization uses Digital and IT Strategy to remain viable in environments disrupted by digital technology
Strategic approaches made possible by digital and information technology to achieve customer/market relevance and operational excellence
The risks and opportunities of Digital and IT Strategy
Steps and techniques involved in defining and advocating for a Digital and IT Strategy
How to implement a Digital and IT Strategy
Who Should Attend
This ITIL 4 Leader: Digital and IT Strategy (DITS) certification training is aimed at:
Individuals continuing their journey in service management
ITSM managers and aspiring ITSM managers
ITSM practitioners who are responsible for managing and integrating stakeholders, focus on the customer journey and experience, and/or are responsible for fostering relationships with partners and suppliers
Existing ITIL qualification holders wishing to develop their knowledge.
Prerequisites:
To attend ITIL 4 Leader: Digital and IT Strategy (DITS) certification training, you are required to have successfully attained your ITIL 4 Foundation certificate.
About the Exam
This ITIL 4 Leader certification program lasts two and a half days and the exam takes place at the end of the training.
Multiple choice
30 questions
Passing Score of 70%
60 minutes
Closed Book
ITIL 4 Certification Scheme
ITIL Leader: DITS certification is 1 of the 4 modules required to achieve the ITIL 4 Managing Professional designation.
ITIL 4 Managing Professional (Coming Soon)
ITIL 4 Strategic Leader (Coming Soon)
ITIL Master (Coming Soon)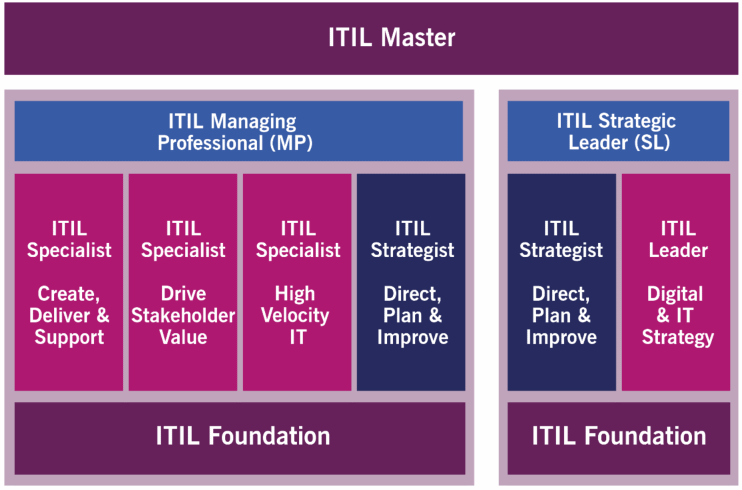 ---
ITIL Guiding Principles in Digital and IT Strategy
ITIL Guiding Principles to All Aspects of Digital and IT Strategy

Focus on Value
Start Where You Are
Progress Iteratively with Feedback
Collaborate and Promote Visibility
Think and Work Holistically
Keep It Simple and Practical
Optimize and Automate
Leverage Digital Strategy to React to Digital Disruption
Digital Technology
Digital Business
Digital Organization
Digitization
Digital Transformation
Business Strategy and Business Models
Digital and IT Strategy
Products
Services
Relationship Between Digital, IT Strategy and Components of ITIL SVS
Relationship between Concepts of Digital and IT Strategy, Service Value System and Service Value Chain
Environmental Analysis

External Analysis: PESTLE
Internal Analysis: Four Dimensions of Service Management
How an Organization Uses Digital and IT Strategy to Remain Viable in Environments
Service Value System
How an Organization's Viability is Related to Agile, Resilient, Lean, Continuous and Co-Creational it is
How to Analyze the VUCA Factors and Address them in a Digital and IT Strategy
Explain and Compare Three Levels of Digital Disruption:

Ecosystem
Industry/Market
Organizational

Organization's Position in a Particular Market or Industry
Influenced factors:

Achieving Customer/Market Relevance
Achieving Operational Excellence
Internal and External Focus
Balanced Approach

Digital Positioning Tool to Determine Appropriate Position for a Digital Organization
Strategic Approaches by Digital and IT to Achieve Customer/Market Relevance and Operational Excellence
The Service Value Chain Overview
How to Apply Approaches to Achieve Customer/Market Relevance:

Customer Journeys
Omnichannel Delivery and Support
Context-Sensitive Delivery and Support
Customer Analytics
Customer Feedback and 360° Approaches

How to Achieve Operational Excellence in the Four Dimensions of Service Management
Understand the Financial Aspects of Digital and IT Strategy in Terms of the Following:

Financial Policies
Portfolio Optimization
Funding Projects, Products and Services
Balancing Cost of Innovation and Operation
Charging Models

Assess Strategic Approaches for Digital Organizations
Risks and Opportunities of Digital and IT Strategy
Concept of Risk Management in the Context of a Digital Organization
Context of Digital and IT Strategy

Identify Risk
Assess Risk

Concept of Risk Posture and Show How to Determine an Acceptable Balance Between Opportunity and Risk
Explain the Concept of Innovation, Including its Key Elements and Techniques
Apply Techniques to Develop and Maintain a Culture of Innovation
Steps and Techniques Involved in Defining and Advocating for Digital and IT Strategy
How to Use Digital Readiness Assessment to Perform Gap Analysis Between an Organization's Current and Desired Positions Approaches for Scraping Data from Dynamic Websites
How to Define and Communicate a Vision and a Strategy
How to Use Business Cases to Advocate for a Digital and IT Strategy
Implementation of a Digital and IT Strategy
How to Define Operating Models for Digital Organizations
Major Skills Required of Leaders in Digital Organization
Apply Approaches to Strategy Coordination and Implementation:

Large-Scale Transformation
Incremental Transformation
Mergers and Acquisitions
Individual Changes

Approaches to POMs (Parallel Operating Models)
How to Assess Success of a Digital and IT Strategy
Typical Activities of a Digital Transformation Programme