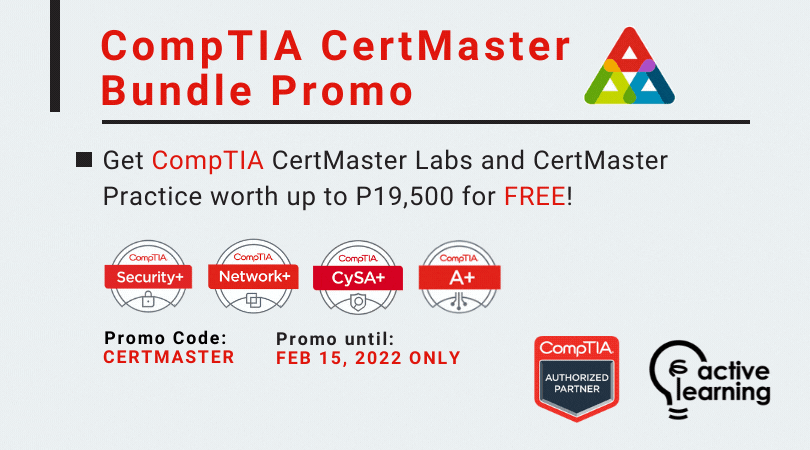 Promo Mechanics:
Enroll in any of the following CompTIA courses: A+, Security+, Network+, CySA+ and get 1-year subscription to CertMaster Labs and CertMaster Practice.

CertMaster Labs is a browser-based virtual environment when you can perform extensive step-by-step exercises aligned with CompTIA exam objectives.
CertMaster Practice helps you identify and fill knowledge gaps so you can be more confident going into your certification exam.

To avail the promo, use Coupon Code "CERTMASTER" on your enrollment form or signed quotation.
Full payment must be made at least 5 working days before the training or before Feb 15, 2022, whichever is earlier.
Free CertMaster Practice and CertMaster Labs must be claimed within 6 months after the training. After which, the promo is forfeited.
Promo until Feb 15, 2022 only.
This promo cannot be used in conjunction with other promos and discounts.
Course must be taken by Mar 31, 2022, otherwise the promo is forfeited.