CompTIA Security+
CompTIA Security+ Training Philippines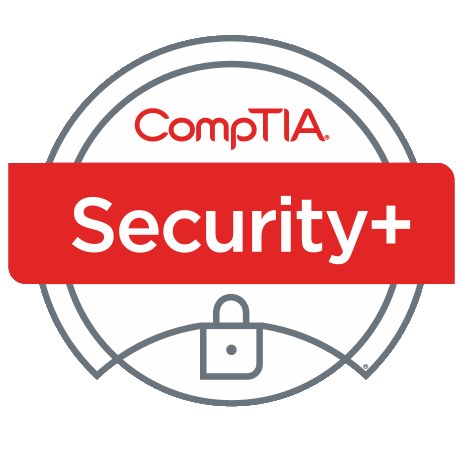 Overview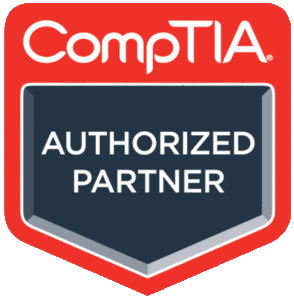 What You Get
CompTIA Security+ (SY0-601) Exam Voucher
5 days of high quality classroom or live online training
Hands-on Labs
CompTIA Security+ Accredited Instructor
Access to ActiveLearning's Virtual Labs
More than 160 end of chapter drill questions with answer keys
2 full mock exams with answer keys
Online access to CompTIA Security+ learning resources
Official CompTIA Security+ Digital Courseware
Over 30 IT security checklists that you can use back at work
Certificate of Attendance
Exam Prep Guarantee
Unlimited course refresher for 1 year (Note: exams are not included)
Course Benefits
CompTIA Security+ certification is an internationally-recognized, vendor-neutral certification for network security. Through this network security course, students will learn security concepts, and tools to help them react to security incidents. More importantly, students will learn how to anticipate security risks and defend against network security attacks.
CompTIA Security+ validates knowledge of communication security, infrastructure security, cryptography, operational security, and general security concepts. This practical hands-on 5-day course will teach students the fundamental principles of installing and configuring computer and network security systems.
You Will Learn How To
Identify network attack strategies and defenses
Understand the principles of organizational security and the elements of effective security policies
Know the technologies and uses of encryption standards and products
Identify network and host-based security technologies and practices
Who Should Attend
This course is intended for students wishing to qualify with CompTIA Security+. The qualification is aimed primarily at networking and IT security professionals, PC support analysts, and application developers.
Prerequisites
At least 2 years of experience in IT administration with a Security focus
About the Exam
Maximum of 90 questions
Multiple choice and performance-based
90 minutes
Passing Score: 750 (scale of 100 - 900)
Testing Provider: Pearson Vue Testing Centers or Online Testing
Course Investment
Course Outline
Comparing Security Roles and Security Controls
Compare and Contrast Information Security Roles
Compare and Contrast Security Control and Framework Types
Explaining Threat Actors and Threat Intelligence
Explain Threat Actor Types and Attack Vectors
Explain Threat Intelligence Sources
Performing Security Assessments
Assess Organizational Security with Network Reconnaissance Tools
Explain Security Concerns with General Vulnerability Types
Summarize Vulnerability Scanning Techniques
Explain Penetration Testing Concepts
Identifying Social Engineering and Malware
Compare and Contrast Social Engineering Techniques
Analyze Indicators of Malware-Based Attacks
Summarizing Basic Cryptographic Concepts
Compare and Contrast Cryptographic Ciphers
Summarize Cryptographic Modes of Operation
Summarize Cryptographic Use Cases and Weaknesses
Summarize Other Cryptographic Technologies
Implementing Public Key Infrastructure
Implement Certificates and Certificate Authorities
Implement PKI Management
Implementing Authentication Controls
Summarize Authentication Design Concepts
Implement Knowledge-Based Authentication
Implement Authentication Technologies
Summarize Biometrics Authentication Concepts
Implementing Identity and Account Management Controls
Implement Identity and Account Types
Implement Account Policies
Implement Authorization Solutions
Explain the Importance of Personnel Policies
Implementing Secure Network Designs
Implement Secure Network Designs
Implement Secure Switching and Routing
Implement Secure Wireless Infrastructure
Implement Load Balancers
Implementing Network Security Appliances
Implement Firewalls and Proxy Servers
Implement Network Security Monitoring
Summarize the Use of SIEM
Implementing Secure Network Protocols
Implement Secure Network Operations Protocols
Implement Secure Application Protocols
Implement Secure Remote Access Protocols
Implementing Host Security Solutions
Implement Secure Firmware
Implement Endpoint Security
Explain Embedded System Security Implications
Implementing Secure Mobile Solutions
Implement Mobile Device Management
Implement Secure Mobile Device Connections
Summarizing Secure Application Concepts
Analyze Indicators of Application Attacks
Analyze Indicators of Web Application Attacks
Summarize Secure Coding Practices
Implement Secure Script Environments
Summarize Deployment and Automation Concepts
Implementing Secure Cloud Solutions
Summarize Secure Cloud and Virtualization Services
Apply Cloud Security Solutions
Summarize Infrastructure as Code Concepts
Explaining Data Privacy and Protection Concepts
Explain Privacy and Data Sensitivity Concepts
Explain Privacy and Data Protection Controls
Performing Incident Response
Summarize Incident Response Procedures
Utilize Appropriate Data Sources for Incident Response
Apply Mitigation Controls
Explaining Digital Forensics
Explain Key Aspects of Digital Forensics Documentation
Explain Key Aspects of Digital Forensics Evidence Acquisition
Summarizing Risk Management Concepts
Explain Risk Management Processes and Concepts
Explain Business Impact Analysis Concepts
Implementing Cybersecurity Resilience
Implement Redundancy Strategies
Implement Backup Strategies
Implement Cybersecurity Resiliency Strategies
Explaining Physical Security
Explain the Importance of Physical Site Security Controls
Explain the Importance of Physical Host Security Controls
Reviews
"The instructor is knowledgeable about the course and made the student learned by stating examples through experience. Will recommend the course to others and most of all the instructor."
IT Manager, BDO
"The instructor is very accommodating to all questions. It gives me a better picture of what IT Security is."
Head IT Security, PLDT Global Corp. (Phils.)
"Definitely a recommendation for future trainings. Expectations have been met. "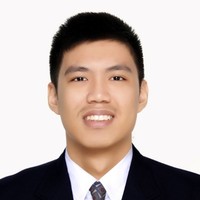 Linux System Administrator, BDO Unibank Inc.
"The Instructor was very generous in providing us any information regarding the topics we have discussed. He was able to impart his knowledge to us and answered all our questions. I liked his way of teaching because he was able to provide actual examples."
IT Senior Specialist, Okada Manila
"The instructor is a great lecturer/trainer, she made sure the topics are discussed clearly. If you have questions or clarifications, she was able to explain better. "
PAM Delivery Lead, Infocentric Solutions Inc.