EC-Council Certified Ethical Hacker v11 (CEH)
EC-Council CEH Training Philippines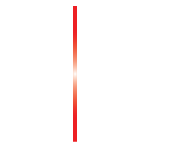 Overview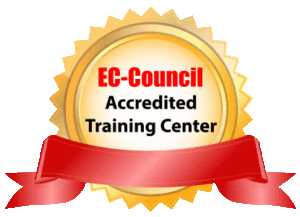 What You Get
CEH v11 Certification exam voucher
5 days of high quality classroom or live online training
18 comprehensive modules
40% of class hours dedicated to labs
270 attack techniques
Official EC-Council digital courseware
4 sets of mock exams
More than 2,200 tools
Certified EC-Council Instructor
Course Completion Certificate
Lunch, morning and afternoon refreshments
Courses Benefits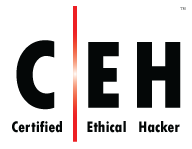 The Certified Ethical Hacker (C|EH v11) program is a trusted and respected ethical hacking training Program that any information security professional will need. Since its inception in 2003, the Certified Ethical Hacker has been the absolute choice of the industry globally. It is a respected certification in the industry and is listed as a baseline certification on the United States Department of Defense Directive 8570.The C|EH exam is ANSI 17024 compliant adding credibility and value to credential members.
This course in its 10th iteration, is updated to provide you with the tools and techniques used by hackers and information security professionals alike to break into any computer system. This course will immerse you into a "Hacker Mindset" in order to teach you how to think like a hacker and better defend against future attacks. It puts you in the driver's seat with a hands-on training environment employing a systematic ethical hacking process.
To view the CEH brochure, click here CEH v11 Brochure.
You Will Learn
Key issues plaguing the information securityworld, incident management process, and penetration testing
Scan and attack you own networks, without actually harming them
Network scanning techniques and scanning countermeasures
Detect intrustion, create policies, social engineering, DDoS attacks, buffer overflows, and even virus creation
Enumeration techniques and enumeration countermeasures
Working of viruses, virus analysis, computer worms, malware analysis procedure, and countermeasures
System hacking methodology, steganography, steganalysis attacks, and covering tracks
Different types of Trojans, Trojan analysis, and Trojan countermeasures
Working of viruses, virus analysis, computer worms, malware analysis procedure, and countermeasures
Packet sniffing techniques and how to defend against sniffing
Social Engineering techniques, identify theft, and social engineering countermeasures
DoS/DDoS attack techniques, botnets, DDoS attack tools, and DoS/DDoS countermeasures
Session hijacking techniques and countermeasures
Different types of webserver attacks, attack methodology, and countermeasures
Different types of web application attacks, web application hacking methodology, and countermeasures
SQL injection attacks and injection detection tools
Wireless Encryption, wireless hacking methodology, wireless hacking tools, and wi-fi security tools
Mobile platform attack vector, android vulnerabilities, jailbreaking iOS, windows phone 8 vulnerabilities, mobile security guidelines, and tools
Firewall, IDS and honeypot evasion techniques, evasion tools, and countermeasures
Various cloud computing concepts, threats, attacks, and security techniques and tools
Different types of cryptography ciphers, Public Key Infrastructure (PKI), cryptography attacks, and cryptanalysis tools
Various types of penetration testing, security audit, vulnerability assessment, and penetration testing roadmap
Perform vulnerability analysis to identify security loopholes in the target organization's network, communication infrastructure, and end systems.
Different threats to IoT platforms and learn how to defend IoT devices securely.
About the Exam
The training lasts four and a half days and the examination takes place at the end of the training.
Exam Code 312-50
125 questions
4 hours
Multiple choice
Passing score: Variable depending on difficulty of exam questions generated during the exam
Who Should Attend
This course will benefit:
security officers / auditors
security professionals
site administrators
anyone who is concerned about the integrity of their network infrastructure
Prerequisites:
Basic networking knowledge
MCSE or CCNA certification beneficial, but not required
Course Investment
Course Outline
Introduction to Ethical Hacking
Information Security Overview
Information Security Threats and Attack Vectors
Hacking Concepts, Types, and Phases
Ethical Hacking Concepts and Scope
Information Security Controls
Information Security Laws and Standards
Footprinting and Reconnaissance
Footprinting Concepts
Footprinting Methodology
Footprinting Tools
Footprinting Countermeasures
Footprinting Penetration Testing
Scanning Networks
Overview of Network Scanning
CEH Scanning Methodology
Enumeration
Enumeration Concepts
NetBIOS Enumeration
SNMP Enumeration
LDAP Enumerationn
NTP Enumeration
SMTP Enumeration
Enumeration Countermeasures
SMB Enumeration Countermeasures
Enumeration Pen Testing
Vulnerability Analysis
System Hacking
Information at Hand Before System Hacking Stage
System Hacking: Goals
CEH System Hacking Steps
Hiding Files
Covering Tracks
Penetration Testing
Malware Threats
Introduction to Malware
Trojan Concepts
Types of Trojans
Virus and Worms Concepts
Malware Reverse Engineering
Malware Detection
Countermeasures
Anti-Malware Software
Penetration Testing
Sniffing
Sniffing Concepts
MAC Attacks
DHCP Attacks
ARP Poisoning
Spoofing Attack
DNS Poisoning
Sniffing Tools
Sniffing Tool: Wireshark
Follow TCP Stream in Wireshark
Display Filters in Wireshark
Additional Wireshark Filters
Packet Sniffing Tool: Capsa Network Analyzer
Network Packet Analyzer
Counter measures
Sniffing Detection Techniques
Sniffing Pen Testing
Social Engineering
Social Engineering Concepts
Social Engineering Techniques
Impersonation on Social Networking Sites
Identity Theft
Social Engineering Countermeasures
Penetration Testing
Denial of Service
DoS/DDoS Concepts
DoS/DDoS Concepts
Botnets
DDoS Case Study
DoS/DDoS Attack Tools
Counter-measures
DoS/DDoS Protection Tools
DoS/DDoS Attack Penetration Testing
Session Hijacking
Session Hijacking Concepts
Application Level Session Hijacking
Network-level Session Hijacking
Session Hijacking Tools
Counter-measures
Session Hijacking Pen Testing
Evading IDS, Firewalls, and Honeypots
IDS, Firewall and Honeypot Concepts
IDS, Firewall and Honeypot System
Evading IDS
Evading Firewalls
IDS/Firewall Evading Tools
Detecting Honeypots
IDS/Firewall Evasion Counter-measures
Penetration Testing
Hacking Webservers
Webserver Concepts
Webserver Attacks
Attack Methodology
Webserver Attack Tools
Counter-measures
Patch Management
Webserver Security Tools
Webserver Pen Testing
Hacking Web Applications
Web App Concepts
Web App Threats
Web App Hacking Methodology
Web Application Hacking Tools
Countermeasures
Security Tools
Web App Pen Testing
SQL Injection
SQL Injection Concepts
Types of SQL Injection
SQL Injection Methodology
SQL Injection Tools
Evasion Techniques
Counter-measures
Hacking Wireless Networks
Wireless Concepts
Wireless Encryption
Wireless Threats
Wireless Hacking Methodology
Wireless Hacking Tools
Bluetooth Hacking
Counter-measures
Wireless Security Tools
Wi-Fi Pen Testing
Hacking Mobile Platforms
Mobile Platform Attack Vectors
Hacking Android OS
Hacking iOS
Hacking Windows Phone OS
Hacking BlackBerry
Mobile Device Management (MDM)
Mobile Security Guidelines and Tools
Mobile Pen Testing
IoT Hacking
Cloud Computing
Introduction to Cloud Computing
Cloud Computing Threats
Cloud Computing Attacks
Cloud Security
Cloud Security Tools
Cloud Penetration Testing
Cryptography
Market Survey 2014: The Year of Encryption
Case Study: Heartbleed
Case Study: Poodlebleed
Cryptography Concepts
Encryption Algorithms
Cryptography Tools
Public Key Infrastructure(PKI)
Email Encryption
Disk Encryption
Cryptography Attacks
Cryptanalysis Tools
Reviews
"The instructor is knowledgeable on the subject; arrives on time and professional. Fun to be with. "
IT Security Senior Specialist, National Grid Corp. of the Philippines
"The instructor gives hands on exercises and introduces lots of hacking tools. "
Lead, Security Compliance, GCash
"Our instructor was able to explain clearly the things that we need to learn about CEH. She was also able to communicate well with all the students including one foreigner. The training was fast paced but she made sure to teach what is necessary for us to learn/know."
Junior Engineering Supervisor, Tsukiden Global Solutions Inc.
"The course provides good initial exposure on the tools (by listing and testing) for the attendee to build on hereafter."
Meralco
"40% of class time was allocated for laboratories which is good for this type of course."
Philippine Navy
"It is very interactive and teaches the concepts clearly. Moreover, it is applicable in real-world situations."
PNOC Exploration Corporation