Overview
You Will Get
Official EC-Council eBook
12 self-paced premium video lectures
Official EC-Council Virtual Labs
Guidance and consultation from a certified EC-Council instructor
Practice exam
EC-Council Certificate of Completion
Unlimited course refresher for 1 year (Note: exams are not included)
Courses Benefits
This Ethical Hacking Essentials Training course is a first-of-its-kind certification that provides foundational knowledge and skills in ethical hacking with add-on labs for hands-on experience. The course contains 12 modules and add-on labs covering fundamental ethical hacking concepts, including emerging technologies like IoT and OT, cloud computing, etc. This Ethical Hacking training course in the Philippines is an introductory cybersecurity course that prepares you to begin your career in cybersecurity by teaching ethical hacking and penetration testing fundamentals. This course will introduce you to cybersecurity threats, vulnerabilities, and attack vectors such as web applications, wireless, mobile, IoT, network-level attacks, and countermeasures.
Students will learn what to expect in the field of ethical hacking and with 29 labs, this Ethical Hacking Essentials training course ensures that you receive the hands-on, practical experience to give you the skills necessary for a future in cybersecurity.
To view the Ethical Hacking Essentials training brochure, click here.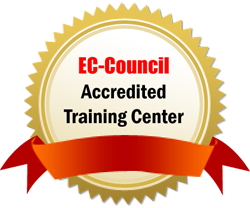 EC-Council is the owner and creator of the world famous Certified Ethical Hacker (CEH), Computer Hacking Forensics Investigator (CHFI) and EC-Council Certified Security Analyst (ECSA)/License Penetration Tester (LPT) programs, and as well as many others programs, that are offered in over 60 countries through a training network of more than 450 training partners globally.
ActiveLearning is an Authorized Training Partner of EC-Council in the Philippines.
Training Delivery
What is Mentored learning?
Mentored learning combines lectures through online videos, and an accompanying e-book – all with a personal instructor that's ready to answer your questions and provide guidance in performing lab exercises.
This Ethical Hacking Essentials training course will be delivered via Mentored-learning, which means a combination of self-paced learning videos and weekly sessions with an expert instructor.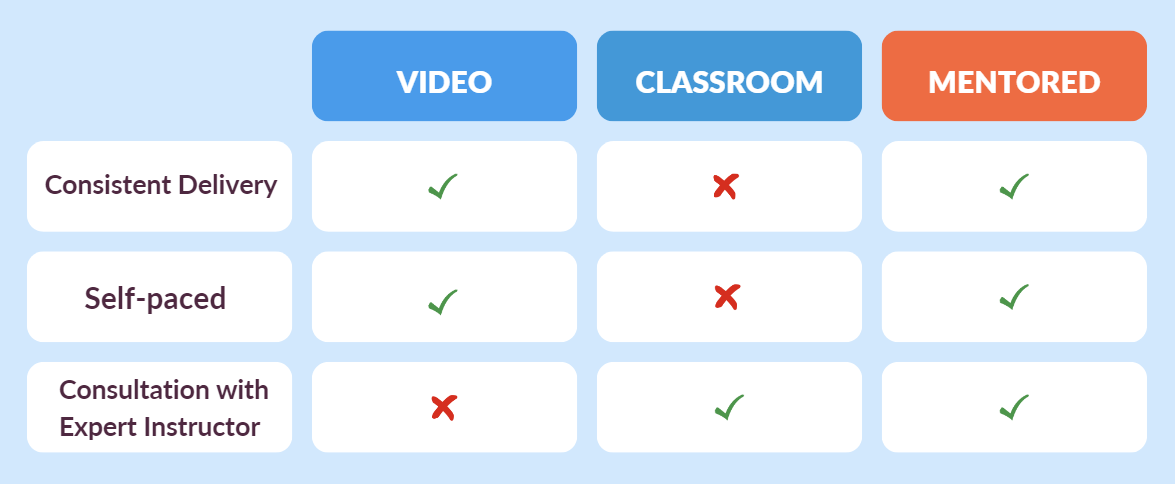 You Will Learn
The Information security fundamentals and Information security laws and regulations
The Cyber Kill Chain methodology, hacking concepts, hacking cycle, and different hacker classes. Ethical hacking concepts, scope, and limitations
To detect various threat sources and vulnerabilities in a network or system and different types of malwares
The Types of password cracking techniques
The social engineering concepts and techniques, including the insider threats and identity theft concepts
The Packet sniffing concepts and types, sniffing techniques and countermeasures and DoS and DDoS attacks under sniffing attacks
The Web Server Attacks, web Application Attacks, web Application Architecture and Vulnerability Stack, web Application Threats and Attacks, SQL Injection Attacks and the types of SQL Injection Attacks
The Wireless Attacks and Countermeasures
The Mobile Attacks and Countermeasures
The IoT and OT Attacks and Countermeasures
The Cloud Computing Threats and Countermeasures
The Penetration Testing Fundamentals
About the Exam
There are no eligibility criteria for this Ethical Hacking training essentials Series. The certification is valid for three years from the date the certificate is issued. The recertification window is at the end of 3-years, and EC-Council members may recertify by passing the exam again. There are no annual fees or EC-Council Continuing Education Credits (ECE's) required to maintain the certification credential during the three-year term.
Exam Length : 2 Hours
Exam Format : Multiple Choice
Exam Platform : ECC Exam Centre
No. of Questions : 75
Passing Score : 70%
Certification : Ethical Hacking Essentials (EHE)
Who Should Attend
EC-Council's Ethical Hacking training essentials program and certification build and validate candidates' skills for their cybersecurity future. It is ideal for IT professionals who are seeking to foray into the exciting world of cybersecurity. Cybersecurity enthusiasts and students will readily find the program interesting, challenging, and useful.
Course Prerequisites
There are no prerequisites for taking this course
---
Information Security Fundamentals
Information security fundamentals
Information security laws and regulations
Ethical Hacking Fundamentals
Cyber Kill Chain methodology
Hacking concepts, hacking cycle, and different hacker classes
Ethical hacking concepts, scope, and limitations
Information Security Threats and Vulnerabilities
Detect various threat sources and vulnerabilities in a network or system
Different types of malwares
Password Cracking Techniques and Countermeasures
Types of password cracking techniques
Social Engineering Techniques and Countermeasures
Social engineering concepts and techniques
Insider threats and identity theft concepts
Network-Level Attacks and Countermeasures
Packet sniffing concepts and types
Sniffing techniques and countermeasures
DoS and DDoS attacks under sniffing attacks
Web Application Attacks and Countermeasures
Web Server Attacks
Web Application Attacks
Web Application Architecture and Vulnerability Stack
Web Application Threats and Attacks
SQL Injection Attacks
Types of SQL Injection Attacks
Wireless Attacks and Countermeasures
Wireless Terminology
Types of Wireless Encryption
Wireless Network-specific Attack Techniques
Bluetooth Attacks
Wireless Attack Countermeasures
Mobile Attacks and Countermeasures
Mobile Attack Anatomy
Mobile Attack Vectors and Mobile Platform Vulnerabilities
IoT and OT Attacks and Countermeasures
IoT Devices, their need and Application Areas
IoT Threats and Attacks
Understand OT Concepts
OT Challenges and Attacks
OT Attacks Countermeasures
Cloud Computing Threats and Countermeasures
Cloud Computing Concepts
Container Technology
Cloud Computing Threats
Cloud Computing Countermeasures
Penetration Testing Fundamentals
Fundamentals of Penetration Testing and its Benefits
Various Types and Phases of Penetration Testing
Guidelines and Recommendations for Penetration Testing