Overview
Courses Benefits
Network Defense Essentials training is a frst-of-its-kind MOOC certifcation that provides foundational knowledge and skills in network security with add-on labs for handson experience. The course includes 12 modules and optional upgrades to lab ranges covering fundamental network security concepts, including IoT, cryptography, and PKI.
This Network Defense training is an introductory cybersecurity course that covers the fundamental concepts of information security and network defense. Those who are interested in pursuing a career in information security will learn the various fundamentals of information security and network defense, as well as what to expect in the field of network defense. The interactive labs component of this course ensures that student receive the hands-on, practical experience to give them the skills necessary for a future in cybersecurity.
Learn a holistic overview of the key components of information security such as Identification, Authentication and Authorization, Virtualization and Cloud Computing, Wireless Network, Mobile Device and IoT Device and Data Security. This active learning course ensures that students receive the hands-on, practical experience required to give them the skills necessary for a future in cybersecurity.
To view the NDE brochure, click here.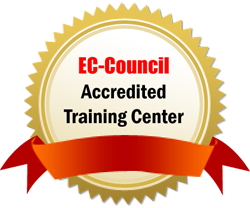 EC-Council is the owner and creator of the world famous Certified Ethical Hacker (CEH), Computer Hacking Forensics Investigator (CHFI) and EC-Council Certified Security Analyst (ECSA)/License Penetration Tester (LPT) programs, and as well as many others programs, that are offered in over 60 countries through a training network of more than 450 training partners globally.
ActiveLearning is an Authorized Training Partner of EC-Council in the Philippines.
You Will Learn
The fundamentals of network security and Network security protocols that govern the flow of data
The access control principles, terminologies, and models
Identity and access management (IAM)
The regulatory frameworks, laws, and acts
The security policies, and how to conduct security and awareness training
Importance of physical security and physical security controls
Physical security policies and procedures
Best practices to strengthen workplace security and Environmental controls
The types of bastion hosts and their role in network security, IDS/IPS types and their role in network defense, T-the ypes of honeypots and virtual private networks (VPNs) and security incident and event management (SIEM)
Key concepts of virtualization and OS virtualization security, cloud computing fundamentals and cloud deployment models and cloud security best practices
Fundamentals of wireless networks and encryption mechanisms, wireless network authentication methods
Implementing wireless network security measures
Mobile device connection methods and management, Mobile use approaches in enterprises, Security risks and guidelines associated with enterprise mobile usage policies,
Implement various enterprise-level mobile security management solutions
Best practices on mobile platforms
IoT devices, application areas, and communication models
How security works in IoT-enabled environments
Cryptographic tools, security techniques, and algorithms, Public key infrastructure (PKI) to authenticate users and devices in the digital worl
Data security and its importance, Security controls for data encryption
How to perform data backup and retention
Implement data loss prevention concepts
Network traffic monitoring concepts
Traffic signatures for normal and suspicious network traffic.
Perform network monitoring to detect suspicious traffic.
About the Exam
There are no eligibility criteria for the Essentials Series. The certifcation is valid for three years from the date the certifcate is issued. The recertifcation window is at the end of 3-years, and EC-Council members may recertify by passing the exam again. There are no annual fees or EC-Council Continuing Education Credits (ECE's) required to maintain the certifcation credential during the three-year term.
Exam Length : 2 Hours
Exam Format : Multiple Choice
Exam Platform : ECC Exam Centre
No. of Questions : 75
Certification : Course Specific (NDE, EHE, DFE)
Who Should Attend
EC-Council's Essentials Series programs and certifcations build and validate candidates' skills for their cybersecurity future. It is ideal for IT professionals who are seeking to foray into the exciting world of cybersecurity. Cybersecurity enthusiasts and students will readily fnd the program interesting, challenging, and useful.
---
Network Security Fundamentals
Fundamentals of network security
Network security protocols that govern the flow of data
Identification, Authentication, and Authorization
Access control principles, terminologies, and models
Identity and access management (IAM)
Network Security Controls: Administrative Controls
Regulatory frameworks, laws, and acts
Security policies, and how to conduct security and awareness training
Network Security Controls: Physical Controls
Importance of physical security and physical security controls
Physical security policies and procedures
Best practices to strengthen workplace security
Environmental controls
Network Security Controls: Technical Controls
Types of bastion hosts and their role in network security
IDS/IPS types and their role in network defense
Types of honeypots and virtual private networks (VPNs)
Security incident and event management (SIEM)
Virtualization and Cloud Computing
Key concepts of virtualization and OS virtualization security
Cloud computing fundamentals and cloud deployment models
Cloud security best practices
Wireless Network Security
Fundamentals of wireless networks and encryption mechanisms
Wireless network authentication methods
Implementing wireless network security measures
Mobile Device Security
Mobile device connection methods and management
Mobile use approaches in enterprises
Security risks and guidelines associated with enterprise mobile usage policies
Implement various enterprise-level mobile security management solutions
Best practices on mobile platforms
IoT Device Security
IoT devices, application areas, and communication models
How security works in IoT-enabled environments
Cryptography and PKI
Cryptographic tools, security techniques, and algorithms
Public key infrastructure (PKI) to authenticate users and devices in the digital world
Data Security
Data security and its importance
Security controls for data encryption
Perform data backup and retention
Implement data loss prevention concepts
Network Traffic Monitoring
Network traffic monitoring concepts
Traffic signatures for normal and suspicious network traffic
Perform network monitoring to detect suspicious traffic