MANILA, (December 28, 2010) – ActiveLearning, a leading provider of Java technology training in the Philippines, recently conducted its Java Programming course to programmers of Banco De Oro (BDO) – the Philippines' largest bank.
ActiveLearning has a long history as a premiere training provider of Java enterprise technology curricula. ActiveLearning provided Java training for twenty nine (29) BDO employees as part of BDO's efforts to migrate existing systems to Java technology.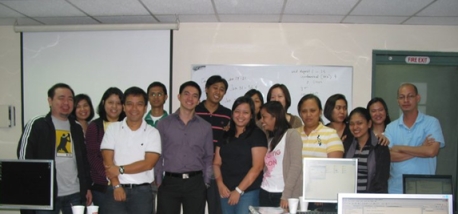 "We are very pleased to be chosen as Banco De Oro's Java training provider. We look forward to continue providing top-notch, high-quality Java training to Banco De Oro and other organizations around the world," said Gavin C. Lim, ActiveLearning Training Director.
"Based on the comments of other (BDO) participants who took Java courses from other institutions, this course really taught them to code and understand basics of Java." said Gina Alcera, a Senior Manager in Banco De Oro.
ActiveLearning offers a variety of Java training courses, ranging from Java essentials to advanced enterprise frameworks, such as Spring and Hibernate. ActiveLearning courses are available in classrooms, live over the Internet in virtual classrooms, or as private, on-site courses that can be tailored to the needs of your organization. For more information and the complete course portfolio, visit www.activelearning.ph/courses.
About ActiveLearning, Inc.
ActiveLearning, Inc. is a leading provider of open-source technology training to IT professionals and managers in the Philippines and throughout Asia. The company develops and delivers a broad, proprietary library of instructor-led courses focused on Web development, operating systems, programming languages, databases, computer networks, computer and network security, object-oriented technology, project management and key business skills. For more information about ActiveLearning products and services, call +63 2 726-8128 or visit our Web site at https://activelearning.ph.