29-May-2018 –MANILA, ActiveLearning Inc. – a leading provider of CyberSecurity training in the Philippines, conducted the first ever EC-Council Certified Security Analyst (ECSA) training in the Philippines last March 21 to 25. The training was attended by cybersecurity professionals from various organizations including ABS-CBN, National Grid Corporation of the Philippines, PNOC Exploration, UL Verification, and Inifinitecare Technology Solutions Inc.
EC-Council Certified Security Analyst is a highly interactive, comprehensive, standards based, intensive 5-days training program that teaches information security professionals how professional real-life penetration tests are conducted. Building on the knowledge and skills covered in Certified Ethical Hacker (CEH) training program, ECSA v10, has been designed with increased focus on methodology for network, web application, database, wireless, and cloud pen testing.
"We are proud to have conducted the first ever ECSA training in the Philippines. With the rapid increase in cybersecurity breaches and incidents in the past year, cybersecurity education is no longer an option, but a necessity. We look forward to continue providing top-notch, cybersecurity training to more IT professionals in the Philippines and Asia.", said Gavin C. Lim, ActiveLearning's CEO.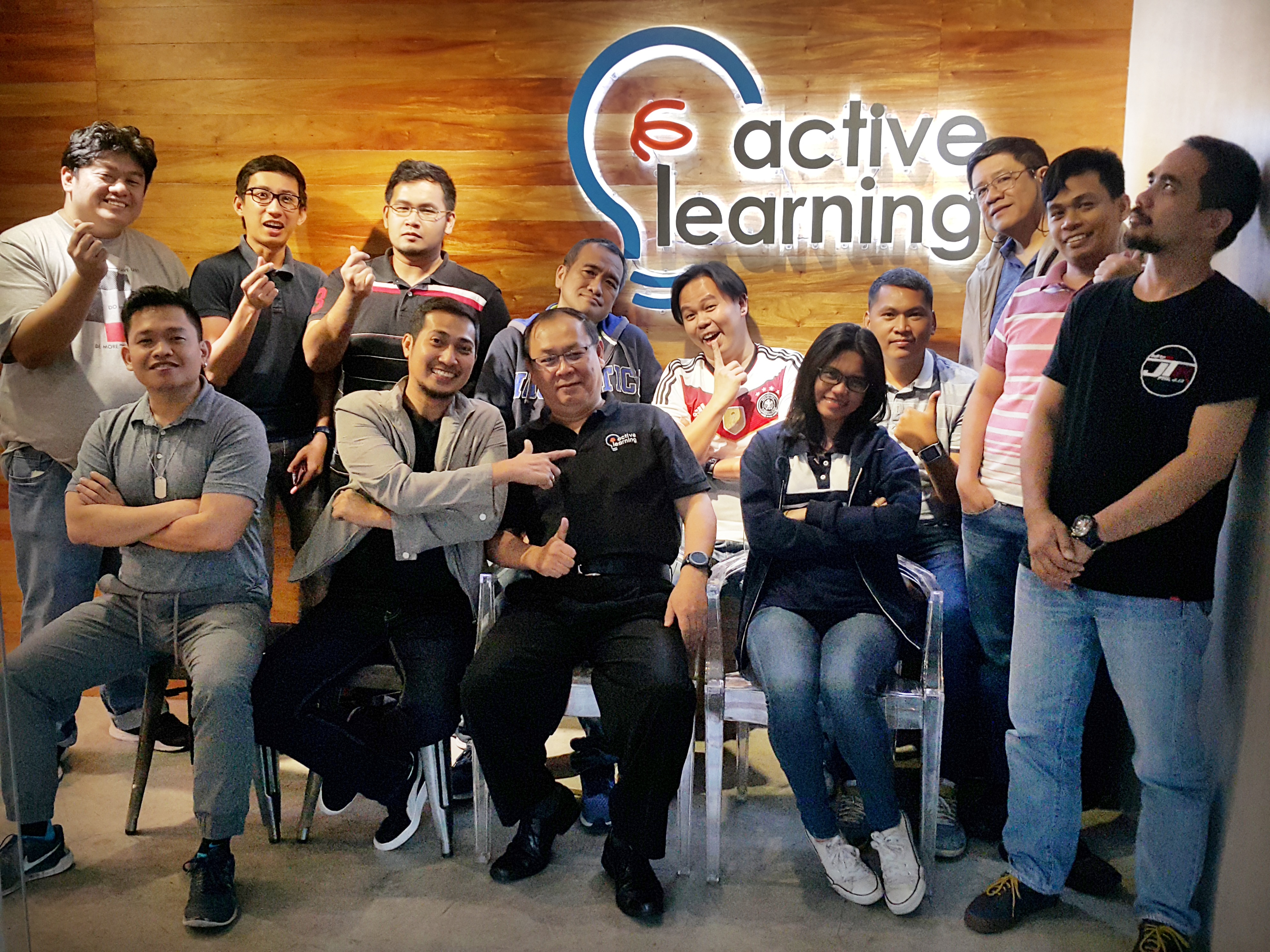 "The instructor imparts actual and practical examples during the class. Good Job." said John Godwin Lim – Senior Engineer of NGCP, one of the participants of the training.
EC-Council is the world's largest cybersecurity technical certification body. It operates in 145 countries globally and is the owner f the world-famous Certified Ethical Hacker (CEH), Computer Hacking Forensics Investigator (C|HFI), Certified Security Analyst (ECSA), License Penetration Testing (Practical) programs, among others.
ActiveLearning is the leading cybersecurity training provider in the Philippines and is an EC-Council Accredited Training Center. ActiveLearning courses are available in classrooms, or as private, on-site courses that can be tailored to the needs of your organization. For more information and the complete course portfolio, visit www.activelearning.ph/courses.
For more information about this course, visit: https://activelearning.ph/courses/833-ec-council-ecsa-training-philippines/
About ActiveLearning, Inc.
ActiveLearning, Inc. is the Philippines' leading provider of Information Technology and Project Management education, where thousands of professionals take courses from application development to project management to cybersecurity, and much more.
Courses are taught by industry experts and learning is enhanced through a blend of in-depth lectures, workshops, and hands-on exercises.