08-May-2019 –MANILA, ActiveLearning Inc. – a leading provider of IT and project management training in the Philippines, recently conducted a comprehensive Java Programming training program to the software engineers and managers of Mynt (Globe Fintech Innovations, Inc.) – one of the Philippines' leading payments, remittance, loans, business solutions and platforms service provider in partnership with Globe Telecom, Ayala Corp & Ant Financial.
The training was conducted from last Feb 20 – 22 and Apr 15 – 17, 2019 where the students learned Java and its object-oriented features. ActiveLearning provided the training to 43 of Mynt's software and technical engineers, managers as part of their efforts to standardize Java competency across their project teams.
"We are very pleased to be chosen as Mynt's Java training provider. We look forward to continue providing top-notch, high-quality Java training to Mynt and other organizations in the Philippines," said Gavin C. Lim, ActiveLearning Training Director.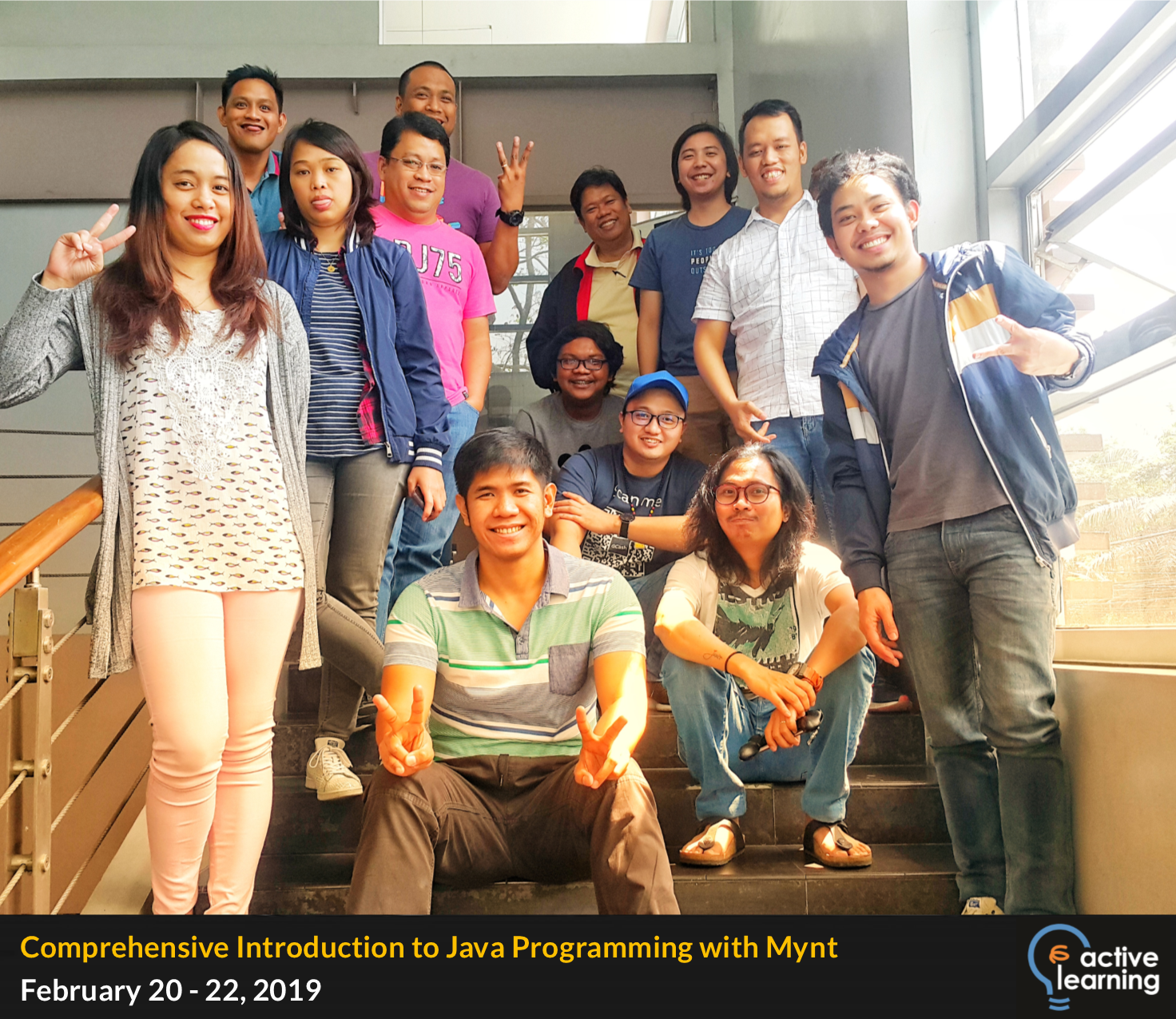 "Instructor's experience is a plus during the training as he was able to share and impart his extensive background in Java Programming." said Shirley Mae Cruz, Head, Release, Configuration & Support of Mynt.
"Excellent, all of the topics have exercise and examples. The instructor clearly discussed all pf the modules and answered all the questions." said Axl Villaceran, one of the Software Engineers of Mynt.
ActiveLearning offers a variety of IT training courses, ranging from Web and mobile development, project management, ITIL, and CyberSecurity. ActiveLearning courses are available in classrooms, or as private, on-site courses that can be tailored to the needs of your organization. For more information and the complete course portfolio, visit www.activelearning.ph/courses.
About ActiveLearning, Inc.
ActiveLearning was founded in 2006 where thousands of students take courses from Application Development to Project Management to CyberSecurity, and much more. Courses are taught by IT industry practitioners based locally and overseas. Learning is enhanced through a blend of in-depth lectures, workshops, and hands-on exercises.