Introduction to MySQL™ Development and Administration
MySQL Training Philippines
Overview
Course Benefits
This MySQL Training course allows you to take advantage of the leading open source relational database management system that is extensively deployed around the world. MySQL runs on a variety of platforms, including UNIX/Linux, Windows and MacOS X. The combination of its low cost, ease of maintenance and high speed makes MySQL ideal for many application areas. This course provides a comprehensive introduction to the MySQL RDBMS.
You Will Learn How To
Understand the features and benefits of MySQL
Understand the basics of relational databases
Understand the SQL and MySQL languages
Understand Data/Column types with regard to efficient database design
View a database design structure
Extract basic database information using the SELECT command
Delete or modify a database
Delete or modify table row data
Grouping query data using aggregation
Connect data from multiple table rows using JOIN
Perform nested sub-queries
Use simple functions (String, Date, Numerical)
Backup and restore the database
Understand the MySQL storage engines, transactions and concurrency
Administer databases with native tools like MySQL Administrator and MySQL Query Browser
Enhance database performance using stored procedures and triggers
Who Should Attend
This course is valuable for anyone involved in administering and developing on a MySQL relational database management system (RDBMS). Basic familiarity with database concepts is helpful, but not essential.
Course Investment
Course Outline
Introduction to MySQL
Relational Database Systems
MySQL Licensing
Downloading MySQL
MySQL Command Line Client
Basic MySQL Commands
MySQL Query Browser
Database Design Basics
Tables and Relational Databases
Primary Keys and Foreign Keys
Relations
Creating a Data Model
Normalization
Data Types
Data Definition Language
The Structured Query Language
Creating, Altering, and Deleting Databases
Creating Tables
Creating Columns
Defining Primary Keys
Foreign Keys and Column Constraints
The SELECT Statement
Basic Form
Displaying Specific Columns
Using Aliases
Arithmetic Expressions
Filtering Data using the WHERE Clause
Conditional and Logical Expressions
Altering Data
Inserting Data into Tables (INSERT)
Replacing Table Rows (REPLACE)
Updating Table Rows (UPDATE)
Deleting Table Rows (DELETE)
Working with Multiple Tables
Queries on Multiple Tables
Table Aliases
Joins
Updating and Deleting Multiple Tables
Advanced Queries
Retrieving Unique Values (DISTINCT)
Grouping and Aggregating Data (GROUP BY)
Filtering Aggregated Results (HAVING)
Sorting Results (ORDER BY)
Limiting the Results (LIMIT)
Subqueries, Indexes, and Views
Using Subquery Operators
Query Optimization using Indexes
Creating and Deleting Indexes
Creating and Editing Views
MySQL Functions
Character Strings
Using the Date, Time, DateTime Functions
Numeric Functions
Full Text Search Functions
Concurrency and Transactions
ACID Principles
Transactions
Table Locking
MySQL Administration
Creating Users
Setting Passwords
Access Privileges
Backup and Restore
Introduction to Migration
Using the MySQL Administrator
Stored Procedures and Triggers
Basic Concepts
Functions and Procedures
Variables and Parameters
Control Flow Statements
Loops
Error Handling
Cursors
Stored Procedure Administration
Triggers
Reviews
"Excellent technique and material for teaching the course. Receptive to our questions and appreciative of our participation and punctuality."
System Administrator, Mantech Power Dynamics Services, Inc.
"Really like how the instructor organizes the topics and explain clearly the concepts also, the hands-on exercises are great!"
Manila Water Co. Inc
"The content of the course is very cool. I learned a lot from this course - chapter by chapter - detail by detail - and I will recommend this to all of my friends and office mates."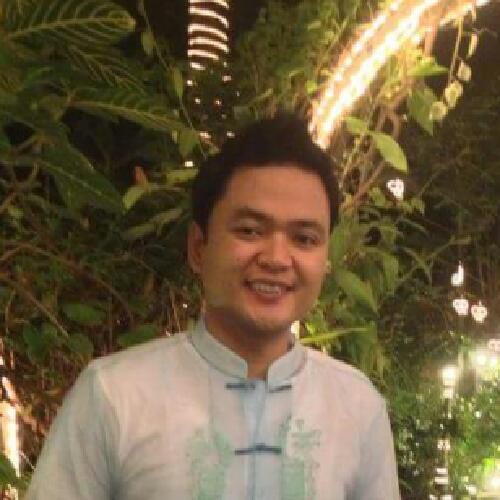 "Every course gives clear and understandable examples that greatly accompany the trainee."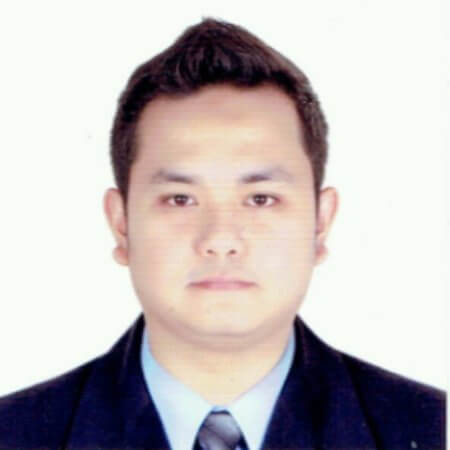 Toshiba Information Equipment Philippines
"Excellent method to impart information. More power. Thank you for a great week of information and shared experiences."
Emerson Electric Asia, Ltd, ROHQ
"Course content was fulfilling and complete. I like the alternating between lecture and exercise to apply what we learn earlier."
Maxim Integrated
"The exercise examples are challenging and give a good insight into the application of mySQL for practical applications."
Goveas Aviation & Aerospace Solutions
"I like the way how the exercises relate to the chapters and how it progress. The course is straight forward and easy to understand. "
SPi Global
"I learned something new in each chapter that I could definitely apply to my work."
Philamlife
"The instructor is patient and understanding with his students' skills and technical background. He has full grasp of the course he's teaching. He can answer questions well and relate it to real-life applications."
Samba Tech
"I like the completeness and the straight to the point instructions, the course was very easy to learn, interaction between the instructor and student was dynamic."
kgb Philippines
"The course is well organized and very easy to understand. The instructor has a very good teaching method, he connects very well with his students. He uses terms that are easy to understand and he provides helpful examples."
Hewlett Packard Asia Pacific HK
"The instructor is very knowledgeable on the subject. His approach is easily understood. All workshops helped me understand fully the commands and syntax."
Systems Officer IV, Philippine Exporters Confederation, Inc.
"The course is great. I've come to appreciate SQL even more. Excellent instructor. He is able to explain all the topics very clearly. The content of the course covered most of the basics to get us started in mysql. The hand-out will be an indespensible tool for us."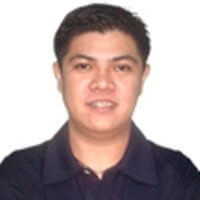 GMA Network