Enterprise Java with Spring
Spring Training Philippines
Overview
Courses Benefits
Developing robust Java enterprise applications is a complex process often requiring extensive infrastructure code. In this course, Java developers learn how to quickly build enterprise Java applications using the industry-standard Spring framework. Through intensive hands-on exercises, you learn how to implement high-performance applications while reducing development time.The instructor brings with him a wealth of corporate and training experience on disciplines of enterprise Java development. A SpringSource Certified Professional, his passion is to help individuals maximize their potential as Java developers. He continues to receive encores in his training programs as he inspires learning and application in various areas of Java technology.
You Will Learn How To
Develop scalable enterprise Java applications using Spring
Build application infrastructure using Inversion of Control (IoC) and Dependency Injection (DI)
Perform unit testing using jUnit, integration testing using mocks and Spring's test support classes
Add a flexible application user interface with Spring Model View Controller (MVC)
Segregate beans to use for different environments using Spring Profiles
Use Spring JDBC to simplify database access and Spring Data JPA
Be more productive in Spring development using Spring Source Tool Suite Eclipse IDE
Who Should Attend
Architects, programmers, engineers, managers and those involved in the development of complex enterprise-level Java applications. Knowledge of Java at the level of
Course 321 - Java Programming
, plus real-world Java programming experience, is assumed.
Course Investment
Course Outline
Introduction to Spring
The Spring Framework
How the Spring Container Works
Spring Modules
Setting Up a Spring Development Environment
Using Spring Boot
Bean Configuration via XML
Creating the Bean Configuration File
Declaring a Bean
Interjecting Dependencies
Property Editors
Creating the ApplicationContext
Autowiring Beans
Component Scanning
Inheriting Bean Definitions
Bean Scopes
Bean Configurations via Annotations
Creating the Configuration Class
Declaring a Bean
Interjecting Dependencies
Creating the ApplicationContext
Component Scanning
Autowiring Beans
Bean Scopes
Spring Testing Support
Unit Testing
JUnit 4 Annotations
Assertions
Using Spring Testing Support
Running Spring Boot Tests
Mocks
Using Mockito
Spring JDBC
Problems with JDBC
Using JdbcTemplate
Handling Exceptions
Running Database Unit Tests
Transaction Management
Understanding Transactions
Understanding Transaction Management with JDBC
Managing Transactions in Spring
Specifying Propagation Behavior
Using @Transactional in Unit Tests
Spring Profiles
Introducing Spring Profiles
Specifying the Active Profile
Creating Profile-Specific application.properties
Using Spring Profiles
Creating Spring Profile-Specific Beans
Specifying Default Beans
Using Property Files
Spring MVC
The MVC Design Pattern
Setting Up a Spring MVC Application
Spring MVC Components
Mapping URLs to Controllers
Getting Request Parameters
Getting Path Variables
Passing Data from Controller to View
Redirecting
Resolving View Names
Quickstart to Spring MVC
Spring Data JPA
Introducing JPA
Setting Up Spring Data JPA
Initializing Data
Creating Spring Data Repositories
Creating Custom Repository Methods
Reviews
"Overall the course gave me a lot of knowledge now."
coreDev Solutions Inc.
"The activities played a big role in learning the course. It was easy yet challenging."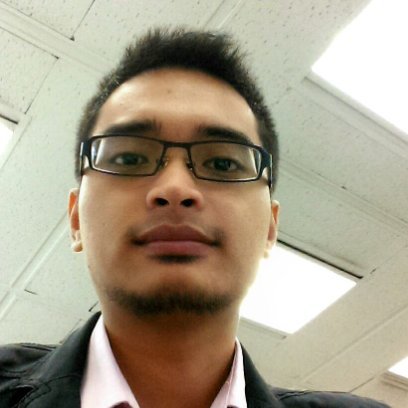 Indra Philippines Inc.
"Just the right amount of activities. Well constructed, the activities were not too difficult nor too easy."
Texas Instruments Philippines Inc.