ActiveLearning was founded in 2006 where thousands of students take courses from Application Development to Project Management to Network Security, and much more. Our courses are taught by IT industry practitioners based locally and overseas. Learning is enhanced through a blend of in-depth lectures, workshops, and hands-on exercises.
Expert Instructors
Learn from expert instructors who practice what they teach. Our instructors are involved in constant research and development, who constantly apply the lessons they teach, and who know the same technical issues you face every day.
Superior Courseware
Our courseware go through rigorous evaluation before they are released for instruction. By constantly monitoring industry developments, we make sure that you get course materials that are up to date.
Interactivity
More than just classroom lectures, practical, hands-on exercises are carefully developed for you to immediately put in to practice what you learn. By being immersed in a classroom setting, you get to participate, inquire, and be involved – all essential in expediting the learning process. Aspects you won't find in Computer-Based-Training and self-study.
Personal
Each class can only have a maximum of 10 participants. That means less waiting around to receive help during lab, more time spent discussing relevant problem domains, and more direct contact with the instructor. It's almost like having a personal tutor for each course.
Standardized Competency
By enrolling your employees in the same Active Learning training course, you are assured that your employees possess the competency you expect from them.
Return On Investment
Although some businesses and IT professionals favor self-study and informal training over hands-on training simply because of budget concerns, more companies are realizing the steep price they pay when they waste time going through trial and error, purchasing reference materials, and lost employee productivity.
TRAINING ROOMS
ActiveLearning offers flexible corporate conference rooms, meeting rooms and training venues that are state-of-the-art and built to meet all of your training, corporate meeting and conference needs.
I can use all the contents on future and present projects. Struts was discussed in the simplest way to make us understand easily. Exercises were really targeted for us to understand the topic discussed.
Epson Software Philippines, Cebu
Great insights and answers on problems that we often encounter when designing.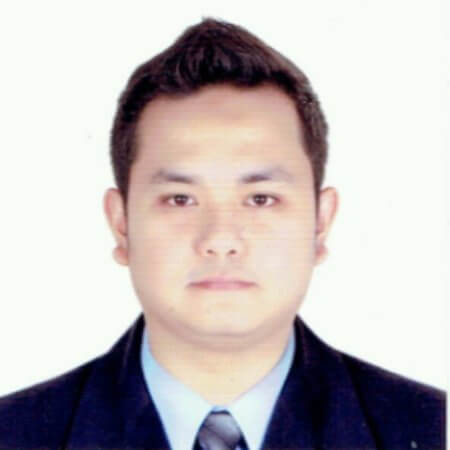 Every course gives clear and understandable examples that greatly accompany the trainee.
Toshiba Information Equipment Philippines
New and very neat programming. This course is very suitable for our company.
Mitsubishi Hitachi Power Systems
[The instructor was] excellent! He was able to explain everything that's in the course manual. Talks to explain clearly. Very knowledgeable about the course.
Xavier School
Our instructor was able to explain clearly the things that we need to learn about CEH. She was also able to communicate well with all the students including one foreigner…. Read the full article »
Junior Engineering Supervisor, Tsukiden Global Solutions Inc.
The course provides good initial exposure on the tools (by listing and testing) for the attendee to build on hereafter.
Meralco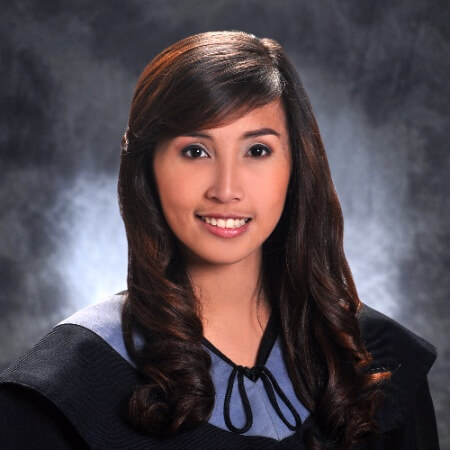 Just the right amount of activities. Well constructed, the activities were not too difficult nor too easy.
Texas Instruments Philippines Inc.
Good to have an instructor who always asks his participants if they understand the topic in each module and always points out important details to focus on.
Data Center Officer - Philippine Savings Bank
Professional, knowledgeable and manages the class very well. He knows how to deliver every topic in a manner that's easy to understand (by giving examples).
Bayview Technology
I like the workshop activities, and how the instructor explained and give extra information and awareness as a beginner in writing PHP scripts.
IT Head - Acerhomes Development Corp.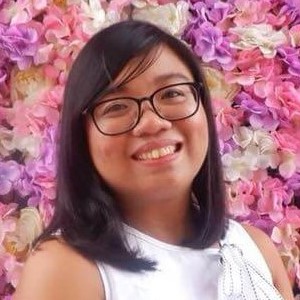 The course content and the flow of the lecture topics were easy to follow and track throughout the lecture.
United Laboratories Inc. (Unilab)
Sobrang satisfied. Well explained lahat. (Very satisfied. Everything was explained well.)
Smart Communications
I like the way how the exercises relate to the chapters and how it progress. The course is straight forward and easy to understand.
SPi Global
Activities were well thought to apply the concepts learned.
Deltek Systems (Philippines), Ltd.
The instructor is very knowledgeable on the subject. His approach is easily understood. All workshops helped me understand fully the commands and syntax.
Systems Officer IV, Philippine Exporters Confederation, Inc.
The instructor delivered the training in a way that the students will easily understand.
Electrical Engineer, Eastern Telecommunications Philippines, Inc.
Lectures were nice, easy to understand, and straight to the point. The class examples are very helpful. The instructor made the students feel comfortable to share their opinion and ask… Read the full article »
Systems and Mobile Development Officer, Technological Institute of the Philippines
In the community of zeros and ones, Gavin is not the father, he's one of the Gods. It is a great oppurtunity to be one of his disciples.
Web Project Manager - Emerson Network Power
The course is very informative and relevant. It corrected many wrong concepts I had about Java. [I liked] how the concepts were clearly discussed. The hands-on exercises were relevant to the topics discussed.
The instructor is excellent!!! He's very good! I was able to understand everything! And honestly, even by just listening to him, you can answer the ITIL questions! No review needed.
Henkel Asia Pacific Shared Services Centre
The exercise examples are challenging and give a good insight into the application of mySQL for practical applications.
Goveas Aviation & Aerospace Solutions
The course content mainly discusses basic C# syntax/uses. It is usable for me because I'm a beginner in C# environment.
Toshiba
It is very interactive and teaches the concepts clearly. Moreover, it is applicable in real-world situations.
PNOC Exploration Corporation
Very well organized course. The transition of exercises from easy to hard was well inserted into the course. The trainer keeps you on your toes.
Epson Software Philippines, Cebu
The course is well organized and very easy to understand. The instructor has a very good teaching method, he connects very well with his students. He uses terms that are… Read the full article »
Hewlett Packard Asia Pacific HK
The instructor was well versed with ITIL and her teaching ways are very effective which help me a lot understanding ITIL 4. She communicates and interacts well and answered our… Read the full article »
IT Service Desk Analyst, Bluestone Servicing
The best course to learn Java. [The course content was] updated and well taught.
Philippine Heart Center
Very effective training methods. He makes sure that we understand every topic before proceeding.
Amkor Technology Philippines
Keeps the topic easily understandable by beginners in the course regardless of programming background of the students. The activities were designed to make use of all the topics discussed throughout… Read the full article »
Cenqhomes Development Corporation
VIEW ALL TESTIMONIALS