ActiveLearning was founded in 2006 where thousands of students take courses from Application Development to Project Management to Network Security, and much more. Our courses are taught by IT industry practitioners based locally and overseas. Learning is enhanced through a blend of in-depth lectures, workshops, and hands-on exercises.
Expert Instructors
Learn from expert instructors who practice what they teach. Our instructors are involved in constant research and development, who constantly apply the lessons they teach, and who know the same technical issues you face every day.
Superior Courseware
Our courseware go through rigorous evaluation before they are released for instruction. By constantly monitoring industry developments, we make sure that you get course materials that are up to date.
Interactivity
More than just classroom lectures, practical, hands-on exercises are carefully developed for you to immediately put in to practice what you learn. By being immersed in a classroom setting, you get to participate, inquire, and be involved – all essential in expediting the learning process. Aspects you won't find in Computer-Based-Training and self-study.
Personal
Each class can only have a maximum of 10 participants. That means less waiting around to receive help during lab, more time spent discussing relevant problem domains, and more direct contact with the instructor. It's almost like having a personal tutor for each course.
Standardized Competency
By enrolling your employees in the same Active Learning training course, you are assured that your employees possess the competency you expect from them.
Return On Investment
Although some businesses and IT professionals favor self-study and informal training over hands-on training simply because of budget concerns, more companies are realizing the steep price they pay when they waste time going through trial and error, purchasing reference materials, and lost employee productivity.
TRAINING ROOMS
ActiveLearning offers flexible corporate conference rooms, meeting rooms and training venues that are state-of-the-art and built to meet all of your training, corporate meeting and conference needs.
The instructor is really the hokage/master of Laravel.
IT Specialist, AP Renewables Inc.
I like the way how the exercises relate to the chapters and how it progress. The course is straight forward and easy to understand.
SPi Global
(The instructor) really knows what he is teaching. I like the way he explains the topics using layman's terms.
Govida Studios
Awesome. Though I am not a well-knowledge person on Java, I quickly understand and applied the topics in our exercises. Samples are easy to read and learn.
Software Engineer, American Express International
The instructor was very professional and confident, very knowledgable. He answers questions promptly.
Mapfre Insular Insurance
The course provides good initial exposure on the tools (by listing and testing) for the attendee to build on hereafter.
Meralco
I can use all the contents on future and present projects. Struts was discussed in the simplest way to make us understand easily. Exercises were really targeted for us to understand the topic discussed.
Epson Software Philippines, Cebu
Our instructor was able to explain clearly the things that we need to learn about CEH. She was also able to communicate well with all the students including one foreigner…. Read the full article »
Junior Engineering Supervisor, Tsukiden Global Solutions Inc.
The course is well organized and very easy to understand. The instructor has a very good teaching method, he connects very well with his students. He uses terms that are… Read the full article »
Hewlett Packard Asia Pacific HK
I like that the instructor further elaborates and provides examples of the topic based on real world experiences. The course not only provides theories of the topics but also real… Read the full article »
CHAMP Cargosystems Philippines, Inc.
I like the workshop activities, and how the instructor explained and give extra information and awareness as a beginner in writing PHP scripts.
ACP Test Company
I like the examples given by the instructor because it's based on experience and not on theory only. I simply understand the topics when examples are given.
Senior Team Manager, TELUS International Philippines
The instructor is amazing. He really breathes ITIL. There are no parked questions. All questions have been answered clearly.
Senior Analyst, Nasdaq
The important topics needed by an introductory Java programmer are completely covered. I tend to believe that Gavin designed and develop Java with his very clear explanation of the subjects.
IT Supervisor - Federal Phoenix
The instructor is very good. He explains the subject matter clearly. He really has in-depth knowledge of the course.
Amkor Technology Philippines
A very good instructor, excellent in all areas we have discussed. I will recomend this training center to my collegues. Well-organized. The activities are good for the beginners like me.
Robinsons Bank
I can say that knowledge-wise, Mikel knows the subject very well and very accommodating to all the questions that we have. He explained as well the topic the way we… Read the full article »
International Committee of the Red Cross
The course has answered all my questions on web development.
Subic Water and Sewerage Co. Inc.
I like how the topics were presented with real-life scenario examples.
Web Admin, College of Science CSRC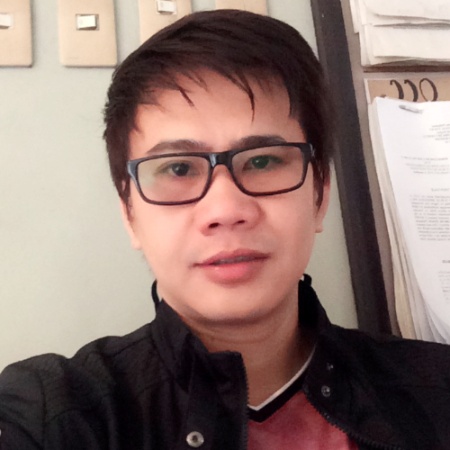 Course content is properly organized in a manner that student can understand the entire flow of how the system works.
GNPower Mariveles Coal Plant Ltd. Co
The Instructor teaches clearly and very informative.
Brand Manager, Globe Telecom
The best training center I've ever attended.
Product Deveploment Officer, Get Solid Corp.
Provides sufficient knowledge and skills to the enrollee. Activities cover extensive application of knowledge gained on each chapter.
Software Engineer - Jump Systems, Inc
The instructor is excellent!!! He's very good! I was able to understand everything! And honestly, even by just listening to him, you can answer the ITIL questions! No review needed.
Henkel Asia Pacific Shared Services Centre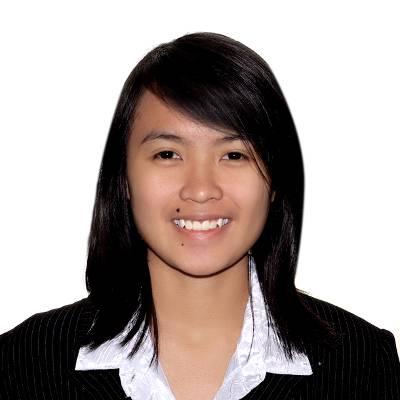 The instructor has really mastered the subject. Very knowledgeable not only in PHP but in other languages as well. The discussion was very effective and straightforward. Overall content of the… Read the full article »
Aboitiz Equity Ventures Inc.
Lectures were nice, easy to understand, and straight to the point. The class examples are very helpful. The instructor made the students feel comfortable to share their opinion and ask… Read the full article »
Systems and Mobile Development Officer, Technological Institute of the Philippines
The instructor is very intelligent. He is so lively when it comes to teaching and making the subject more interesting. Cites different examples where we can understand more about it.
Safeway Philtech
The course gave us additional knowledge we can use for our future projects.
Operation Manager, McAdams Technology Corporation
Great trainer and very knowledgeable, was able to have a complete learning experience and a better understanding of Agile Project Management with Scrum.
Trend Micro Inc.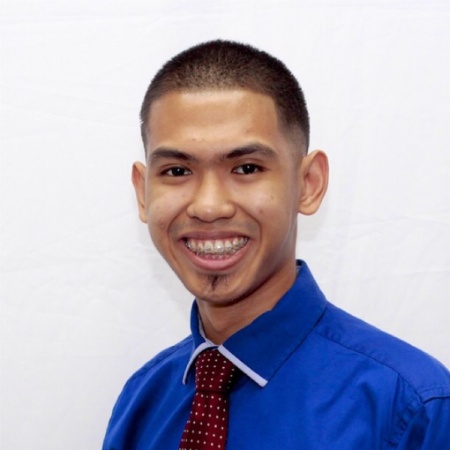 The course gave us a big overview of PHP and gave us all the stuff that we need to get us started to PHP programming. The essentials were covered that… Read the full article »
Cambridge University Press
VIEW ALL TESTIMONIALS